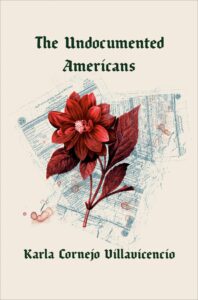 The On the Same Page program is UC Berkeley's way of welcoming our new students into the intellectual community. We do this by choosing a book, theme or other work to provide the focus of a range of activities that bring the new students into contact with the faculty, around an exciting topic of mutual interest. Each year we strive to choose a theme or work of art that will appeal to a broad range of faculty and students from across the disciplines. In this way we ensure that every new student has something in common with every other new student and every faculty member, from their very first day on campus.
Our selection process for the On the Same Page featured text begins in January for the following year. A selection committee of faculty, staff, and librarians reads widely each spring in search of books or other works that will be a good fit for the program, keeping in mind the following criteria: well written, thought provoking, nearly impossible to put down, able to spark active discussion and engagement by faculty and students from a range of disciplinary standpoints, and written by someone whom our students would benefit from encountering. At the end of spring, each committee member names three or four titles for the rest of the committee to consider. Over the summer, the committee members read one another's picks. At the end of summer, the committee meets to choose three or four of these titles, which become our finalists. Over the fall term, a team of fifty or more undergraduate students read the finalist texts and submit their feedback. The L&S deans also read the finalist texts. In December, the L&S deans meet, and, taking into consideration all the input from the selection committee and the student reviewers, they choose the text that will be featured in the following year.
The result of this rigorous process in 2020 was The Undocumented Americans by Karla Cornejo Villavicencio, the UC Berkeley On the Same Page selection for 2021.
On the Same Page is organized by the College of Letters & Science's Division of Undergraduate Studies and is made possible by donors to the College of Letters & Science (L&S) Leadership Fund, the Division of Student Affairs, the College of Chemistry, the College of Engineering, the College of Environmental Design, the Rausser College of Natural Resources, and the Haas School of Business. The program launched in 2006 in L&S, and expanded in 2012 to include all new students and faculty members at UC Berkeley.

The On the Same Page Team

Faculty Planning Committee 2021