The On the Same Page program is UC Berkeley's way of welcoming our new students into the intellectual community. We do this by choosing a book, theme, or other work of art to provide the focus of a range of events, courses, and activities that bring our new students into contact with each other and our faculty. We strive to choose a theme or work of art that will appeal to faculty and students from across the disciplines. In this way we ensure that every new student has something in common with every other new student and every faculty member, from their very first day on campus.
Our Selection Process
Our process to select the featured work for On the Same Page begins in January for the following year. A selection committee of faculty, staff, and librarians reads widely in search of books or other works that will be a good fit for the program. At the end of spring, each committee member names two works to the longlist. Over the summer, the committee reads and reviews the entire longlist. At the end of summer, the committee meets to narrow down the longlist to three works, which become our shortlist. Over the fall term, volunteer undergraduate students review the shortlist and submit their feedback. The L&S deans also review the shortlist. In December, the L&S deans meet, and, taking into consideration the input from the selection committee and the student reviewers, they choose the work that will be featured in the following year.
The result of this rigorous process in 2022 was Crip Camp: A Disability Revolution, the UC Berkeley On the Same Page selection for 2023.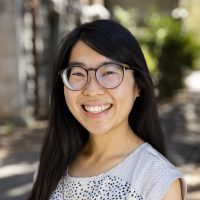 Aileen Liu
Director of Curricular Engagement Initiatives, L&S Division of Undergraduate Studies
Aileen Liu joined the L&S Division of Undergraduate Studies in 2021 as Director of Curricular Engagement Initiatives. In this role, she oversees several campus-wide undergraduate programs, including On the Same Page, Big Ideas Courses, L&S Discovery Courses, Freshman and Sophomore Seminars, and L&S 1: Exploring the Liberal Arts. Her favorite places on campus are Morrison Library, the Dwinelle benches, the top of the Campanile (she learned to play the bells through the Carillon DeCal as a grad student), and Noon Concerts at Hertz Hall. Her freshman year common read book was The Kite Runner by Khaled Hosseini. She earned her BA in English from Duke University, and her PhD in English with a Designated Emphasis in Renaissance and Early Modern Studies from UC Berkeley.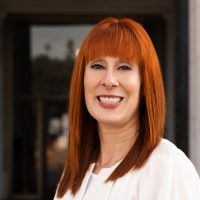 Heather Mäkiharju
Academic Engagement Policy Analyst, L&S Division of Undergraduate Studies
Heather Mäkiharju joined the L&S Division of Undergraduate Studies in 2022 as an Academic Engagement Policy Analyst. In this role she oversees student program coordination and administration as well as curriculum planning and assessment. She has over a decade of experience working in higher education. Prior to joining the University of California, Berkeley, Heather held positions in the College of Engineering and the Medical School at the University of Michigan-Ann Arbor. In her free time, she enjoys running and indoor cycling. Heather earned her BA in Psychology & History from Mount Holyoke College and her MA in Higher Education Administration with a concentration in Academic Affairs & Student Development from the University of Michigan – Ann Arbor.
Planning Committee for 2023
Frederick Collignon, Professor Emeritus of City & Regional Planning
Karen Nakamura, Robert and Colleen Haas Distinguished Chair in Disability Studies and Professor of Anthropology
Celeste Langan, Associate Professor of English
Scott Saul, Professor of English
Susan Schweik, Professor Emerita of English
Sunaura Taylor, Assistant Professor of Environmental Science, Policy, & Management
Selection Committee for 2024
David Ackerly, Professor of Environmental Science, Policy, and Management and Integrative Biology, and Dean of Rausser College of Natural Resources
Stephen Best, Professor of English and Film & Media, and Director of the Townsend Center for the Humanities
Elisa Diana Huerta, Interim Associate Vice Chancellor, Centers for Educational Justice & Community Engagement
Corliss Lee, Librarian and Liaison to American Cultures, American Studies, Ethnic Studies, and College Writing
Oliver O'Reilly, Professor of Mechanical Engineering, and Vice Provost for Undergraduate Education
Aileen Liu, Chair, Director of Curricular Engagement Initiatives
Email
otsp@berkeley.edu
Phone
510-664-7862
Mailing Address
University of California, Berkeley
231 Evans Hall # 2922
Berkeley CA 94720-2922
Our Story
Launched in 2006 in L&S, On the Same Page expanded in 2012 to include all new students and faculty members at UC Berkeley. 
Our first selection was A Briefer History of Time by Stephen Hawking, who delivered the J. Robert Oppenheimer Lecture to sold-out audiences in Zellerbach Auditorium and Wheeler Hall on March 13, 2007. In fact, the On the Same Page program came into being because of Hawking's visit to Berkeley, the news of which spurred an anonymous donor to offer to purchase a copy of Hawking's book for every first-year student in L&S. Mark Richards, executive dean of L&S, was inspired to establish the On the Same Page program, with the following announcement to L&S faculty:
"Each year, the L&S deans will choose a book to assign to all new freshmen in the college, providing them with a shared intellectual experience. We will mail a free copy of the book to each of our freshmen, and also make a free copy available to interested L&S faculty. Then we will create contexts in which faculty and students can discuss the book. The program will culminate each year with a public presentation by the featured author." [1]
Since 2006, On the Same Page has sought each year to bring our newest students into conversation with some of the most exciting and profound thinkers in the world.
On the Same Page is organized by the College of Letters & Science's Division of Undergraduate Studies and is made possible by donors to the College of Letters & Science Leadership Fund.
---
[1] Jonathan King, "Faculty and undergrads get on the same page" (UC Berkeley News, March 7, 2007)