There are many ways that you can contribute to organizations that assist undocumented Americans. Here are a few ideas.
Do you know of other student and community organizations that support undocumented Americans? Let us know, and we may feature them on this page!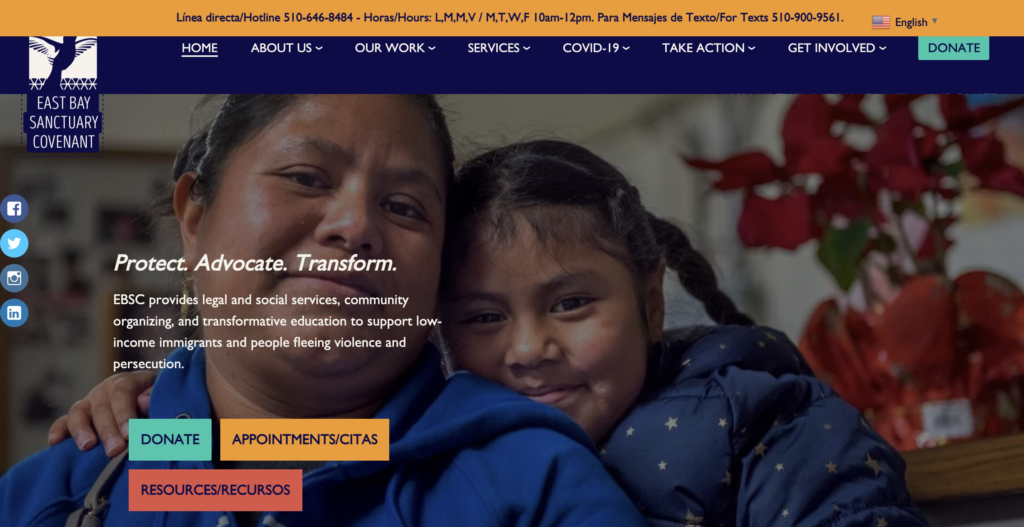 East Bay Sanctuary Covenant
EBSC provides legal services, community organizing, and transformative education to support low-income immigrants and people fleeing violence and persecution.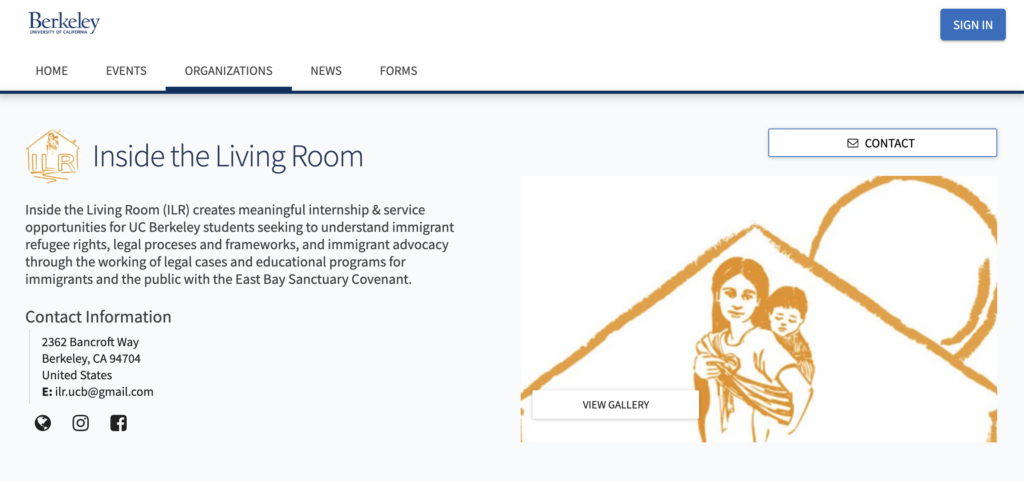 Inside the Living Room (UC Berkeley)
ILR creates meaningful internship & service opportunities for UC Berkeley students seeking to understand immigrant refugee rights, legal processes and frameworks, and immigrant advocacy through the working of legal cases and educational programs for immigrants and the public with the East Bay Sanctuary Covenant. Learn more by visiting their website and Facebook page.

Public Service Center (UC Berkeley)
Find more opportunities to get involved in service, mentoring, grassroots organizing, political advocacy, or activism at UC Berkeley.
Amplifying Sanctuary Voices (ASV)
An arts-based oral history and storytelling project run out of EBSC. ASV interviews asylum seekers and refugees and works to communicate their diverse stories to broader Bay Area audiences through events, exhibits, classroom curriculum and social media posts. If you have experience doing interviews and research, graphic/web design, or curriculum development experience and would like to get involved, please email sanctuaryvoices@eastbaysanctuary.org with a current resume.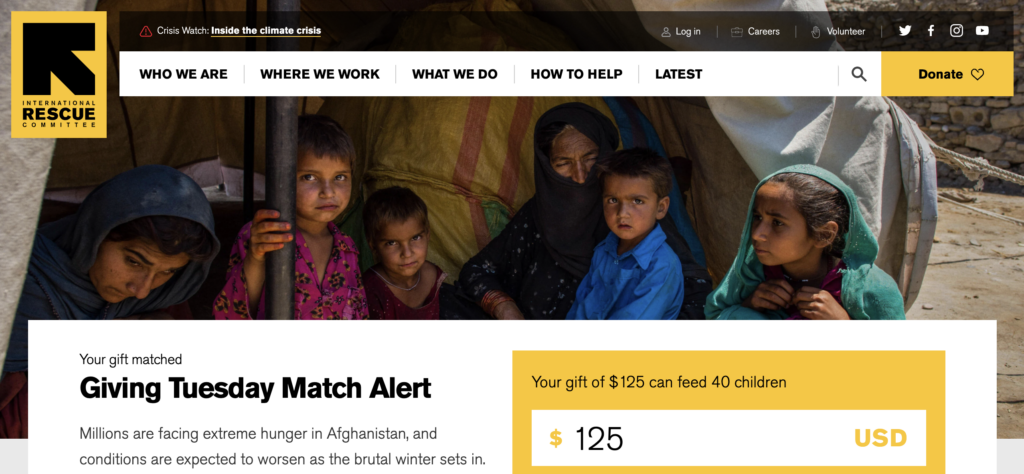 International Rescue Committee
By volunteering with the IRC in Oakland, CA, you use your skills to help people who have fled violence and persecution to rebuild their lives in America.